Can your university experience be a time of flourishing?

Caring for myself is not self-indulgence, it is self-preservation, and that is an act of political warfare."
Audre Lorde, A Burst of Light (1988)
First, we suggest that you explore this site's resources. You could start with materials at Understand Suffering and Explore Wellbeing, but then we invite you to wander around and see what else piques your interest. All of us have suffered throughout our lives in myriad ways, and finding wellbeing is a project that we work on within our unique contexts, goals, preferences, and values. This is a project for you to do on your own and with your own community. We do not offer you a single path, but rather a selection of tools and ideas that will help you develop your own paths.
Although working on your health is an individual project, it's critical to know how wellbeing and suffering occur in the context of our social, cultural, and political circumstances. Studying different approaches to wellbeing can help us see what may be within our individual control now, and when we may need to take community action to address forces that are systemic. One of Windvane's roles is to help you learn a bit about these intricacies. Windvane contributor Dr. Kate Mulligan has worked a lot on the issue of what are called the social determinants of health. In COVID-19 and Health Equity for Marginalized Populations, an April 2020 Webinar, for example, she explains how the pandemic has affected communities differently. The the COVID-19 pandemic is affecting not only individuals' health, but a whole interconnected web of social, environmental, economic, and political dimensions.

As you begin exploring different paths to wellbeing, it can be helpful to identify your strengths as well as areas that you want to work on. Consider visiting our Explore Wellbeing and Understand Suffering pages for resources, ideas, and exercises to help you reflect on where you are already thriving and where you might be struggling. We all have the power to begin improving our lives, even if only in small ways. Perfection is not a reasonable goal, and holding yourself to a unattainable standard can lead to more suffering. The goal is simply to learn about what helps us flourish and begin partaking in those practices more often.
You may also find it helpful to work through some surveys and quizzes to help you assess where you are on the road towards flourishing.
The Human Flourishing Program at Harvard University's Institute for Quantitative Social Science has done a lot of work on how to understand what it means to flourish. In order to try to measure this, they've created a questionnaire that asks about an individual's experience in five domains: happiness and life satisfaction, mental and physical health, meaning and purpose, character and virtue, and close social relationships. Each of the questions is assessed on a scale of 0 – 10. They've developed several different questionnaires of different lengths and for different populations, which you can find on their page of Well-Being Assessments.

The University of Buffalo's School of Social Work created a Self-Care Starter Kit, which includes several assessments that help you look at your childhood and current personality traits and habits, as well as other factors of wellbeing. Their " Is your lifestyle causing you stress?" assessment, for example, can help you to identify the coping strategies you currently use and whether they are likely to be good (or not so good) for your wellbeing. Their Self-Care Assessment will help you highlight the good things you are already doing for yourself and whether there is an imbalance in the areas where you practice self-care. These resources are laid out in a step-by-step plan below. If you're interested in reviewing more of their Self-Care Assessments, Exercises and Activities, also check out Self-Assessments: Checklists and Measures and S elf-Care Exercises and Activities.
Putting Windvane into Practice
You can use the resources here at Windvane to create a plan for wellbeing that works for you. Collecting resources and knowledge is how we channel our energies – that is to say, we find the channels that our idiosyncratic natures are drawn towards. By making the commitment to prioritize the natural leanings of our bodies, minds, and spirits, we begin to activate their power. Putting a plan in place can be an important part of following through on this commitment and jump-starting the activation process. "Planning" can sometimes feel stressful, especially as busy students. You have to plan your courses, part-time jobs, future careers, and more. Because of all these big plans, wellbeing needs to have a plan of its own, otherwise it can be forgotten altogether. Still, we hope that your plan for wellbeing can be inspiring, enjoyable, and lighthearted. Plan wellbeing in the spirit of wellbeing: with presence, patience, and joy.
When it's too much to do on your own
Sometimes, a crisis happens. Things happen in our lives that are out of our control. Other times, we can get overwhelmed and end up in a state of distress. The earlier you can detect being overwhelmed, the sooner you can get help and begin to address the situation. Listen to your body as a guide: are you finding it hard to fall asleep at night? Or are you constantly tired? Is your heart racing for no apparent reason? Is your breathing shallow and fast? Is it hard to relax? Do you often feel like crying? If these signs (or others) become consistent, it is likely that you are in a chronic state of stress and that you should ask for help.
Health Services at the University of Toronto
Downtown Toronto: Health and Wellness Centre – (416-978-8030) located at Koffler Student Services
U of T Scarborough: Health & Wellness Centre – 416-287-7065
U of T Mississauga: Health & Counselling Centre – 905-828-5255
Student Life: Feeling distressed? Find someone to talk to right now, and if there is an immediate risk, call 911.
Navi is a way for U of T students to find mental health resources and supports. Short for navigator, Navi is a chat-based service that acts as a virtual assistant for students wanting to learn more about the tri-campus mental health supports available to them at U of T.
Grief support at The Multi-Faith Centre – Their services include Grief Support Sharing Circles, counselling, spiritual care, memorial service creation, and more. From their website: "You may find you need an academic deferral to help you through your time of grieving. Undergraduate students should contact their registrar's office by email and inform them of the situation. Students may also wish to notify their professors or TAs. Graduate students should contact their professors and their department graduate coordinator."
Accessibility Services (Note: they offer drop-in hours for peer support) – Accessibility Services is open to all students at U of T. Students need to register with Accessibility Services and are able to meet with their Accessibility Advisor, Learning Strategist or Adaptive Technologist via drop-in or booking online. They are also able to support you for finances, transportation, text/exam and many more needs. They are located in central campus and in various locations throughout.
Centre for International Experience – This is a great service for international students coming to U of T or for domestic students wanting to study abroad. It's also a great resource for meeting new people. They provide scholarships, workshops, academic support, language support, mentorship programs and much more. Please click on the link above for more information.
The Centre for Women and Trans People – The Centre for Women and Trans People is a community committed to providing a safe and welcoming environment for women and trans people on campus. They have a drop-in center for socializing, a peer support program, nursing corner, child space, community cupboard and many more events.
The Family Care Office – The Family Care Office provides support to "current University of Toronto students, staff, faculty, post-doctoral fellows and their families with any family care related issue. The FCO has always emphasized an inclusive definition of family." They provide various resources, referrals, education and events to help current students with their family care needs.
Indigenous Student Services – Indigenous Student Services offers a wide variety of resources to Indigenous students on campus as well as opportunities for others to engage with and learn more about Indigenous communities. They offer academic support (tutoring, academic planning, advocacy with other UofT departments), financial assistance, academic programming (for example, the Indigenous Studies program and the Indigenous language initiative) and opportunity to engage with Elders.
LGBTOUT – LGBTOUT is an LGBTQ student organization. It offers a safe and inclusive space and programming for LGBTQ students. They have a Drop-in-Centre (DIC) located in the archway of the Sir Daniel Wilson Residence (73 St. George Street) as well as their main hub. They offer peer support, resource referral, free condoms, free pregnancy tests, and free pads/tampons. They also host various social events/workshops throughout the year.
The Sexual Education Centre (UTSEC) – The Sexual Education Centre is open to all students at U of T St. George campus. This service provides free, confidential, non-judgemental peer support around sex education. The services offered are phone support; one-to-one peer support; a library and resource services; residence and high school talks; and free safe sex supplies.
The Sexual and Gender Diversity Office – "The Sexual & Gender Diversity Office (SGDO) develops partnerships to build supportive learning and working communities at the University of Toronto by working towards equity and challenging discrimination. The Office provides innovative education, programming, resources and advocacy on sexual and gender diversity for students, staff and faculty across the University's three campuses."
Students for Barrier-Free Access – "Students for Barrier-free Access is a student and alumni led non-profit levy group at the University of Toronto. SBA advocates for inclusive and accessible post-secondary education. We centre the leadership of disabled students and people with a lived experience of disability and take an intersectional approach to all our work. The SBA Centre is a drop-in space for U of T students, alumni, and community members to meet, hang out, study, access academic and peer support, enjoy free snacks, and learn about Disability Justice."
My SSP for U of T Students 1-844-451-9700. Immediate counselling support is available in 35 languages and ongoing support in 146 languages. "My SSP provides international students with immediate and/or ongoing confidential, 24 hour support for any school, health, or general life concern at no cost to you. You can call or chat with a counsellor directly from your phone whenever, wherever you are." They also have an app (android or iOS) available to download via the link above, another way of accessing a counsellor at any time.
UofT Community Safety Office – 416.978.1485 (21 Sussex Ave., 2nd floor, U of T) – Provides information, support, links to appropriate services, crisis response, assistance in safety plans, self-defense workshops, and an interim room/family room for students seeking temporary housing after fleeing abusive situations.
Mindful Moments: Consider attending online yoga and meditation sessions through Mindful Moments. Making one of these practices a weekly habit can help you feel grounded and connected to others.
Off-Campus Resources in Toronto

The CAMH Emergency Department (**health card required). Intended for people in need of emergency assessment and treatment with mental health and substance use issues. If you are feeling acutely ill, please proceed to CAMH ED. If you are unable to bring yourself to the ED and have no assistance to do please call a mobile crisis help line (listed below) or 911 to be brought immediately to an ED.
You can call the Canada Suicide Prevention Service helpline if you are feeling suicidal, or if someone you know might be at risk.
The Gerstein Crisis Centre, "a 24-hour community based mental health crisis service." They provide a telephone crisis line (416-929-5200) that can help with immediate mental health crisis management and connect to services to offer ongoing support. Family, friends and service providers can also refer people to their services by calling their Administration and Referral Line (416-929-0149). They also provide a mobile crisis team that meets individuals out in the community to check on you if you are feeling distressing mental health symptoms. And they offer short-term residential beds to people suffering from acute mental health and addiction symptoms.
The Distress Centre of Greater Toronto has a 24 hour helpline for anyone in need. Whether you are in distress or just feeling alone, they are also available to listen and offer emotional support.
The Gestalt Institute of Toronto offers low-cost therapy with their student therapists. The rate is $40 per session.
The Toronto Institute for Relational Psychotherapy also offers low-cost therapy. The cost is $40 to $80 per session, depending on how advanced the student therapist is.
Good 2 Talk, (1-866-925-5454) is a free and confidential service providing professional counseling, information, and referrals for mental health, addictions, and well-being to post-secondary students.
EGALE is a resource driven to create equitable spaces (work/school etc.) by making them more inclusive for LGBTQ+ peoples and providing knowledge and training to do so. They offer a variety of resources and services, including engagement with community resources and workshops for educators.
The LGBT Youth Line/live chat is committed to creating an equitable and inclusive environment for LGBTQ2S+ youths. They offer a wide variety of resources, including peer support and resources for settlement, changing your sex on your birth certificate, faith, sexual health, and bullying. You may contact them for further information and support at 1-800-268-9688, or you can text them at 647-694-4275 or engage in a live chat by clicking the link above. They are only able to chat/text/phone from Sun-Fri 4-9:30pm, but you may email them any time at [email protected].
No One Is Illegal is an organization that helps individuals with immigration concerns and is available to people with a variety of immigration statuses. They provide advocacy and resources to those in need and can help to navigate other supports/resources that are available.
Toronto Rape Crisis Centre Multicultural Women Against Rape is for women or non-binary people to find resources and support for sexual violence survivors. They offer 24/7 counselling support at 416-597-8808. They also offer resource navigation, court support, support groups, and advocacy services.
What's Up Walk-in offers free and immediate mental health counseling for young people and their families.
Anishnawbe Health Toronto Mental Health Crisis Line at 416-360-0486 or 416-920-2605 (business hours only). Improves health and well-being with Anishnawbe Health Toronto traditional healers, Elders and medicine people, and other health professionals.
Assaulted Women's Helpline at 416-863-0511: "The Assaulted Women's Helpline offers a 24-hour telephone and TTY crisis line to all woman who have experienced abuse. We provide counselling, emotional support, information and referrals. We recognize abuse as one example of women's social, political and economic inequality in the world. The Helpline is dedicated to working towards equality for all women."
Big White Wall is "An online chat-based mental health and well-being service offering self-help programs, creative outlets and a community that cares."
Developing Your Own Plan for Wellbeing
We first need to identify what we value and need as part of our daily lives, as well as how social, cultural, or political factors are affecting us. As we take stock of these various influences on our situation, we can start to understand how to direct our efforts toward maintaining a stable level of wellbeing.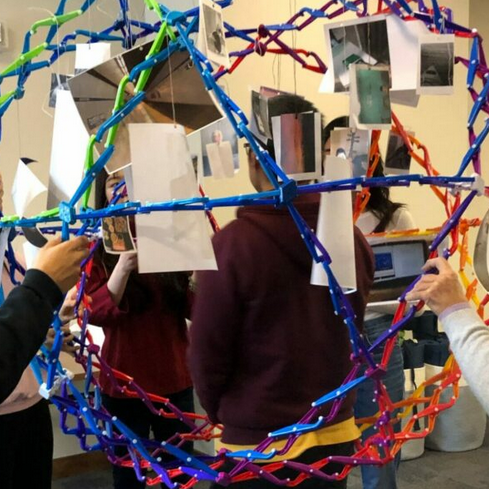 Then, we can also begin thinking of strategies to employ if there is a crisis, or if we begin to feel overwhelmed and stressed.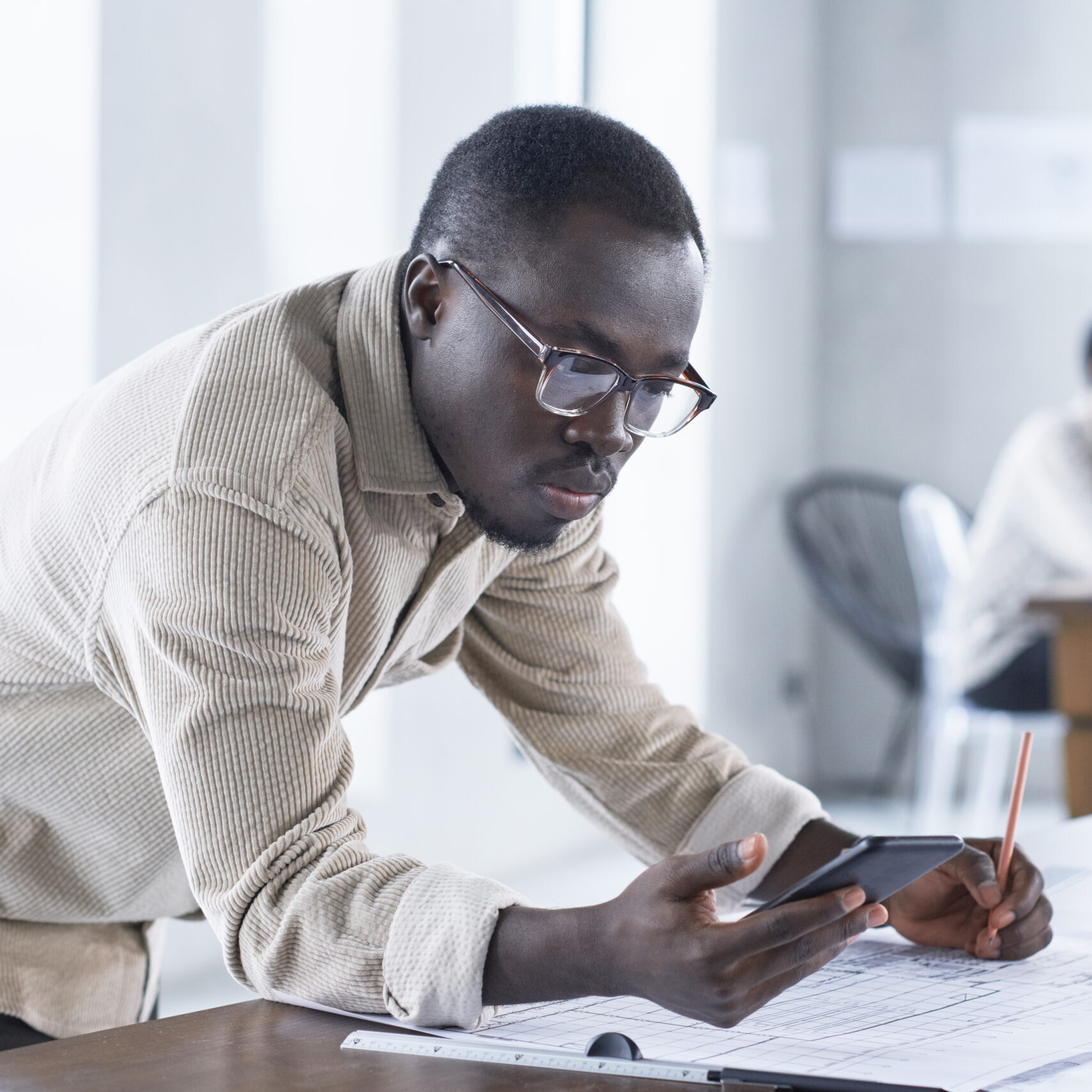 Write out your plans in a notebook or a note card you can carry with you, or create a drawing or schematic that represents what wellbeing means to you and what path you want to take.
Taking stock of our various contexts
We all live within social and cultural contexts, and these factors can influence our opportunity for wellbeing, either empowering or diminishing us. Stress and anxiety can result from a whole range of structural issues, such as chronic health or disability, family or relationship conflicts, isolation and lack of social support, financial problems, academic challenges, or past or present experiences of physical, sexual, and/or emotional abuse. Other structural factors may include experiences of racism, ableism, sanism, homophobia, transphobia, sexism, ageism or xenophobia. Knowing how these systemic factors operate in our lives can help us understand what kinds of supports and practices to put in place to work toward improving our circumstances over time.

Start by educating yourself on some of these critical factors, reviewing some Perspectives on Wellbeing and watching videos on this website. Which resources and videos stand out to you as insightful or relevant in your life? Think about how your path to wellbeing might be restorative, and how it could be empowering, community-oriented, and/or responsive to histories, cultures, and places.
What does wellbeing mean for you?
After you've done some research on this site and elsewhere, try to write out or draw what it means for you to be well. Making our thoughts into something visual can help us organize and understand our views more clearly. When we see a depiction of what we think, we can feel how accurate this depiction really is or isn't. Take a look at some examples of how different communities have depicted domains of health or wellbeing. Does one of these especially appeal to you, or would you want to combine some of these ideas to create an image that works best for you?
What's going right for you now?
You might next work on identifying what you do now to integrate suffering or stress in your life. The University of Buffalo School of Social Work's Self-Care Starter Kit may be helpful. Their Self-Care Assessment form will help you look more deeply at the good things you are already doing for yourself and address any imbalances in the areas where you practice wellbeing. This assessment can also help you to identify the effective coping strategies you currently use. Their Lifestyle Behaviors survey can help you think about what components of your lifestyle might be causing you stress. Then you can think about what is and isn't having a positive impact on your wellbeing.
Or, you may want to use your own depiction of how various elements of wellbeing are functioning in your life, perhaps modeled after the Medicine Wheel or the Ten Domains of Wellbeing. You can include whichever factors make most sense to you in your life right now.
This exercise can also be used to think about additional ways to prevent stress from building up in the future. Notice which activities your feel drawn towards and want to add to your daily practice. Try to ensure you are choosing items from across different domains of self-care. Feel free to add other things you might think of – this is totally individual to your own life.
Routine self-care: Maintaining helpful practices and eliminating obstacles
"Routine self-care" refers to activities that are most important to you and that you have committed to engage in on a regular basis. The UB My Maintenance Self-Care Worksheet provides a framework for you to identify the activities you would like to add to your practice. Or, you can use your own drawing, integrating the different domains that are important to you. Do you want to consider trying out some of the Windvane practices?
Don't forget to identify possible obstacles you may encounter in trying to implement a new routine or maintain an existing one. Try to list 3 or 4, along with methods for overcoming them and reminders to help you stay on track. You can think of helpful methods in terms of Windvane's three areas of cultivation: attention, embodiment, and interconnection.
Event-responsive and emergency self-care: Being prepared
Planning out what to do after a really hard event, under trying circumstances, or in the case of a period of extreme suffering is an important addition to a regular wellbeing practice. What are some things you can do for yourself when something hard has happened, like a poor grade in a course or a relationship conflict? Make a list of some of these practices and keep it handy for when you need it.

You can check out the UB Emergency Self-Care worksheet to make a plan before you are faced with a crisis, should one ever arise. By making an emergency plan while we are in a stable frame of mind, we ensure that qualities of wellbeing can be made available to us during times of distress. If your emergency plan isn't enough, there are always more resources to help you through hard times.
Make a commitment to yourself
You deserve to care for yourself. You deserve to prioritize feeling well and being ready to be your best self at work, school, and in relationships. We cannot bring our full potential into the world if we do not first ensure that that potential is being nurtured and sustained.
If you find it challenging to make this commitment, take some time to explore your hesitancy. Maybe you are used to putting the needs of others before your own. Seeing that your own wellbeing is also a way of caring for others is an important step in allowing time for "putting ourselves first" – we put ourselves first so that we can serve our communities and live by our highest values.
Our social connections can be important resources in exchanging self-care ideas and strategies. Telling people about your aspirations can also help you to feel supported and encouraged.
Consider taking your commitment a step further by bringing others into the conversation (see Tips for Starting a Support or Discussion Group).
Having completed the above, you have now identified the core elements of your personal plan for wellbeing. Now, the final step is to implement your plan and keep track of how you are doing. Keeping a record of how each day or week goes can help you recognize places where you live up to your goals and areas where you met unexpected challenges. The idea is not to criticize yourself harshly if you do not meet your goals, but rather to just apply more mindfulness around these areas and continue along the path. You're doing great!