Developed for students in higher education
Exercises for understanding & supporting flourishing

Windvane was created in 2021 by Dr. Frances Garrett of the University of Toronto with funding from eCampusOntario. The full set of resources, to be published freely online in March 2022, draws from interviews with faculty, students, and staff at the University of Toronto, Canada, conducted by Dr. Garrett.

Creator, Director, Executive Producer
Frances Garrett
Producer
Bill Pocock
Director of Photography
Bill Pocock
Video Editor
Frances Garrett
Camera Operators
Sam Keravica, Frances Garrett, Bill Pocock
Post-production Sound
Jesse Whitty
Visual Effects
Stephen Curran
Transcripts
Sam Keravica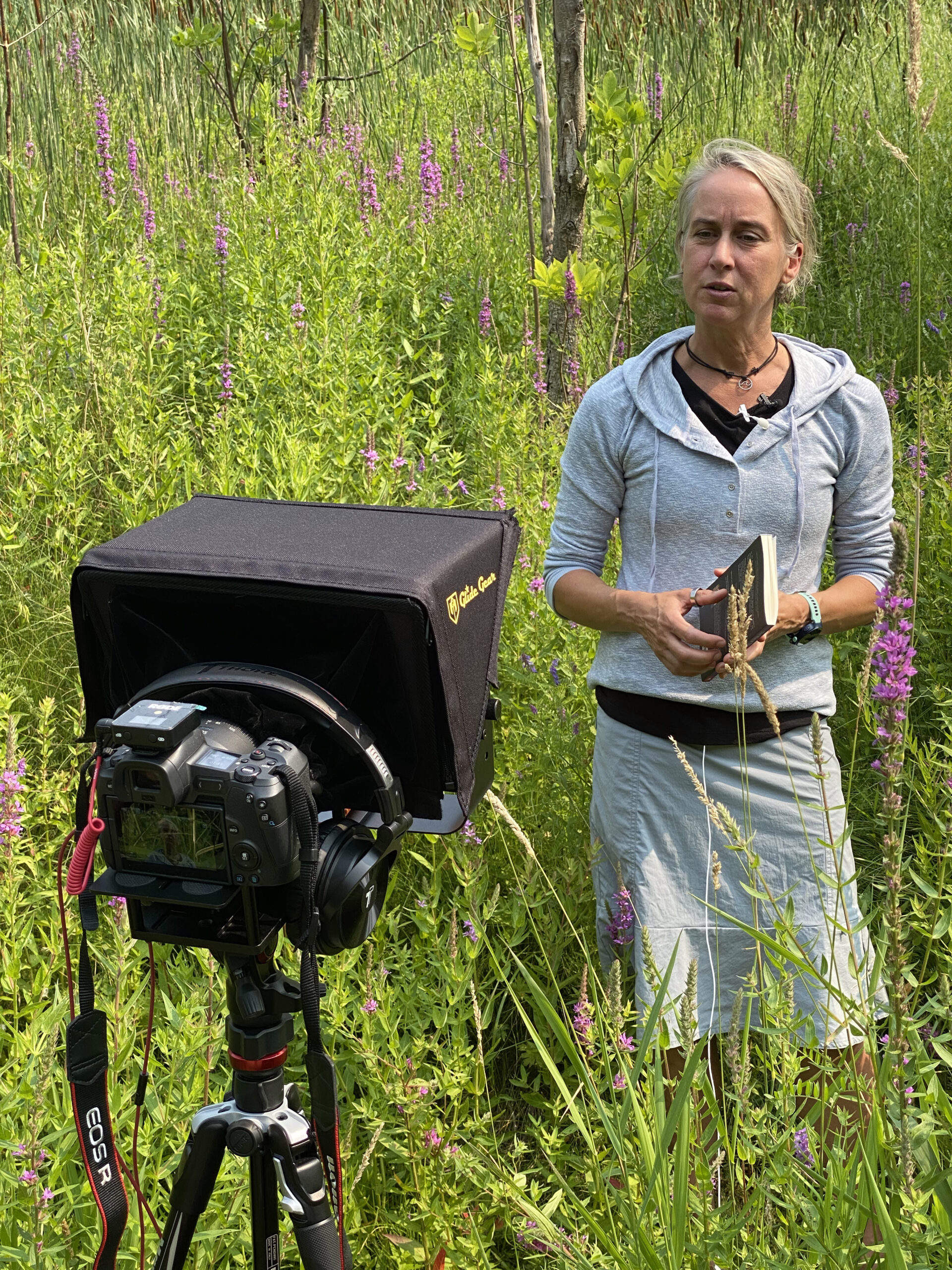 Creator and Designer
Frances Garrett using Calibri Theme
Website Content Authors
Frances Garrett, Jordan Weir
Website Support
Sam Keravica

Social Media
Estora Marshall
How to Cite Windvane Resources
Perdue's MLA Works Cited: Electronic Sources (Web Publications) has useful instructions on how to cite web resources. Here are some examples of how to cite the entire site, a specific page on the site or a specific video:
Windvane: Paths to Wellbeing. Created by Frances Garrett, University of Toronto, 2022, https://windvane.life. Accessed 10 Feb. 2022.
Garrett, Frances and Jordan Weir. "Why Take Charge of Our Attention?" Windvane: Paths to Wellbeing, https://windvane.life/cultivate-attention/. Accessed 10 Feb. 2022.
Dias, Alistair. "Integrating Mind and Body." YouTube, uploaded by Windvane: Paths to Wellbeing, 15 Dec, 2021, https://youtu.be/BA9N4Bjhfr0.
This project is made possible with funding by the Government of Ontario and through eCampusOntario's support of the Virtual Learning Strategy. To learn more about the Virtual Learning Strategy visit: https://vls.ecampusontario.ca.